Tours for You and the People You Love
4 Days in Dubrovnik: Long Weekend Break
Pick Your Program
Classic
Premium
Luxury
Pick Your Program
Classic programs
Perfect for travelers who appreciate taking one-on-one time with the city and want to be in command of their schedule. All Classic packages include City Pass to help you plan your experiences. 

Premium programs 
A great choice for people who are seeking a more balanced itinerary and include various authentic activities every day. 
Luxury programs 
An excellent pick for those who believe that their comfort is one of the most important parts of the experience. Exclusive activities, private transfer, and 5-star hotels will ensure an unforgettable trip. 
Classic
Premium
Luxury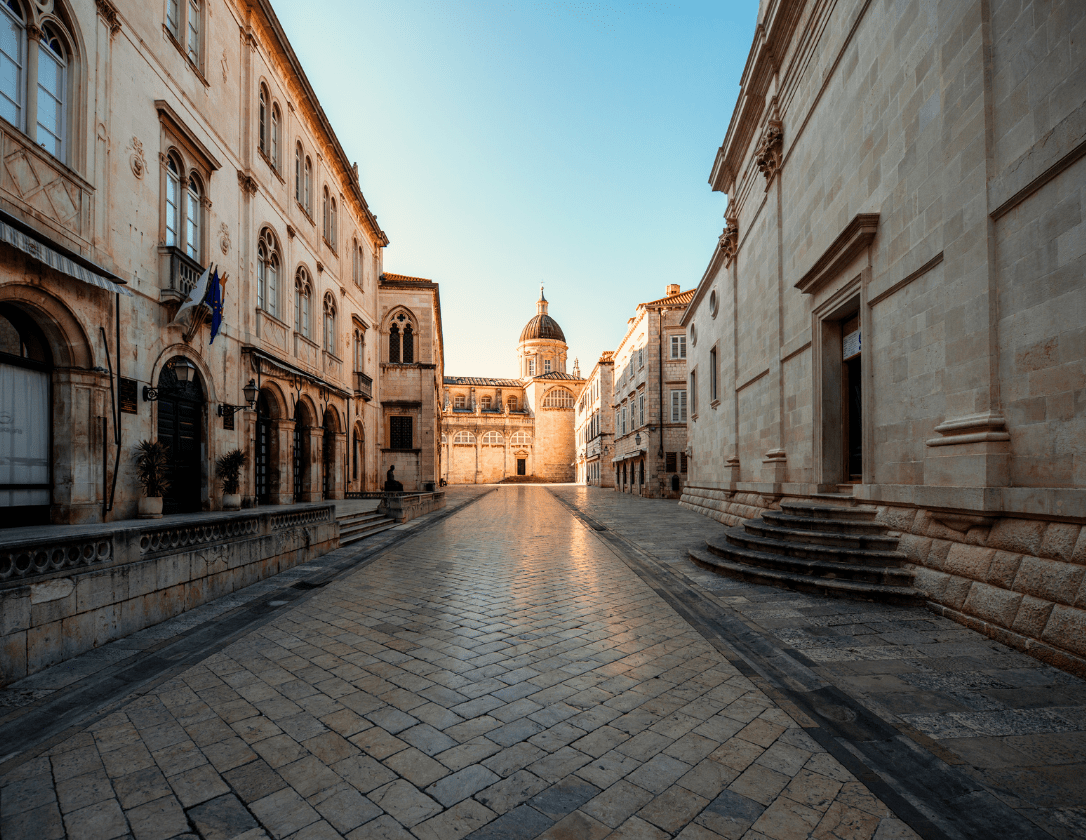 – itinerary features 1 or 2 basic activities
– City Pass is Included
– 4-star hotel in the city center
– arrival/departure transfers
– support line
From 909 EUR /
From 792 GBP
– balanced itinerary for the whole trip
– private guides
– 4-star hotel in the city center
– arrival/departure transfers
-support line
From 1321 EUR /
From 1151 GBP
– crème de la crème sights and activities
– private guides
– 5-star hotel in the city center
– all transfers according to the program
– support line

From 2342 EUR /
From 2042 GBP
– Plane/train tickets to Croatia and back
– Transportation costs not mentioned in the itinerary
– Other meals not mentioned in the tour description
– Personal expenses
– Tips
– As always, we advise packing your favorite pair of comfy shoes because exploring Dubrovnik requires a lot of sightseeing. But this time you might also appreciate some quality sea shoes as well. There are very few sandy beaches in Croatia, so putting your comfort over fashion is not a bad idea. Luckily, you don't have to take it with you, as you can buy sea shoes right on the spot. Just avoid tourist shops. The prices are much more budget-friendly in a local supermarket.
– One of the must-do things while in Dubrovnik is to walk the city walls, as the majestic structure offers the best views over the city and the surrounding area. And if you are in for a full experience and plan to make a full circle, you better arrive earlier or later in the day to avoid the crowds. What is more, entrance tickets also allow the entrance to Lovrijenac Fort.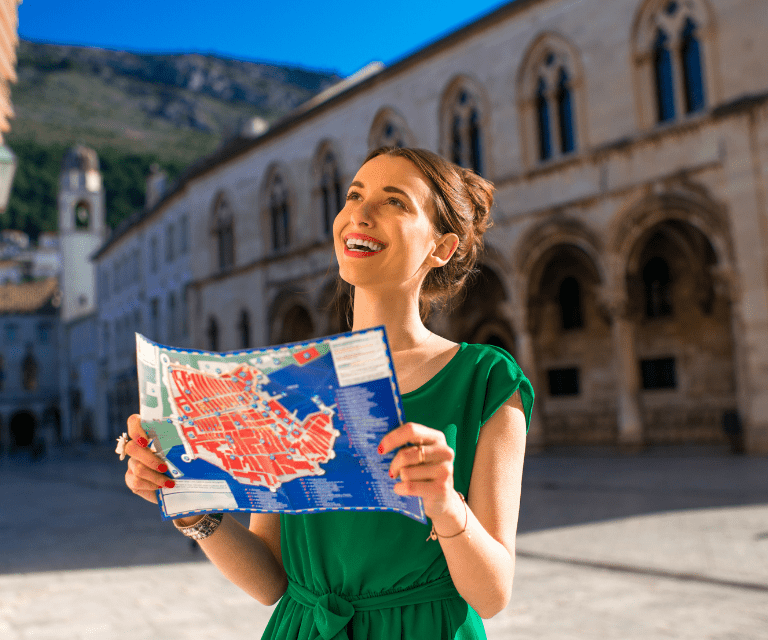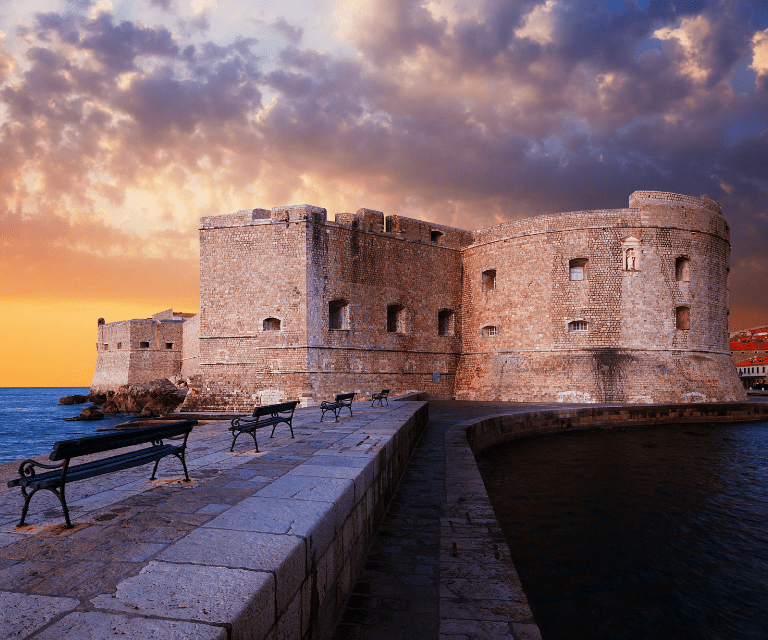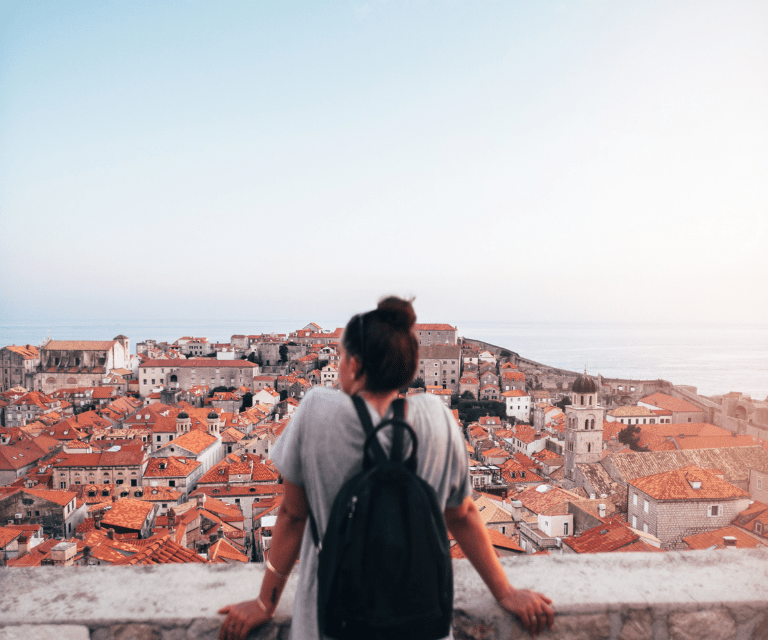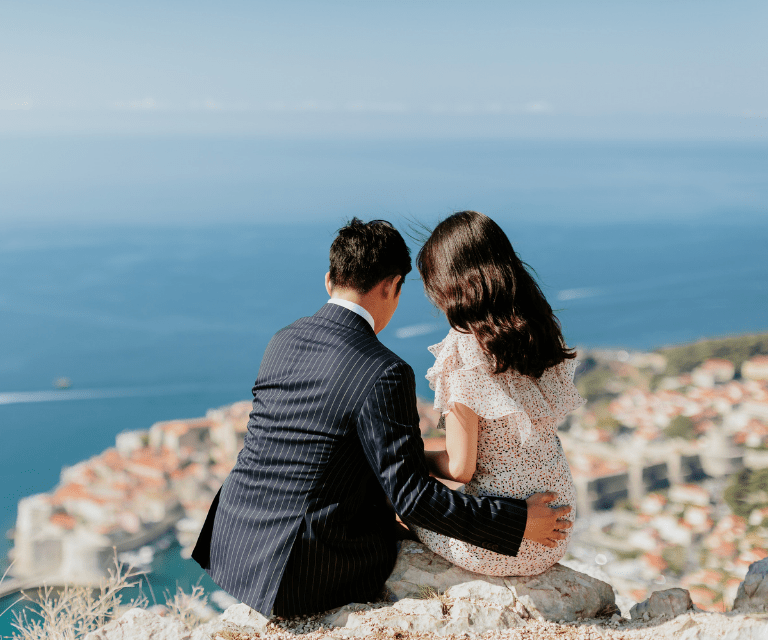 Let's Plan Your Dream Getaway
ENJOY THE BEST THAT EUROPE HAS TO OFFER
"Desperately needed a break, so treated myself to a long weekend, enjoying the sun and the sea. A great trip, wholeheartedly recommend!"
Olivia Stevens