Tours for You and the People You Love
Festive Berlin: Christmas Markets Tour
Classic package – perfect for travelers who appreciate taking one-on-one time with the city and want to be in command of their schedule. All Classic packages include City Pass to help you plan your experiences.

Premium package – a great choice for people who are seeking a more balanced itinerary and include various authentic activities every day.
Luxury package – an excellent pick for those who believe that their comfort is one of the most important parts of the experience. Exclusive activities, private transfer, and 5-star hotels will ensure an unforgettable trip.
Classic Package
Premium Package
Luxury Package
Classic Package
3 DAYS/2 NIGHTS

FROM  885 EUR PER PERSON

FROM 760 GBP PER PERSON

 
Day 1 


Arrival
Welcome to the wonderful capital of Germany, stunning Berlin. A private driver will meet you upon arrival and take you to your centrally located hotel for check-in. Nothing is planned for the rest of the day. Grab your City Pass and head to explore the beautifully decorated sights of the city and enjoy the unparalleled festive atmosphere.
Please note: Berlin City Pass is included in the package.
Overnight in a 4-star downtown hotel.
No meals are included
____________________________
 
Day 2 


Christmas City Tour

                         

This morning after breakfast, you head to the city center to meet your guide, and together you dive into the magical world of festive Berlin. Your host will take you around the most beautiful places in the city and share some fascinating legends and stories connected to this special time of year. 

You start with a tour of one of the most famous Christmas markets in Europe, the stunning Alexanderplatz. During the tour, you will find out what makes this winter fair so popular among tourists and locals alike, have a crush course of the must-taste Christmas treats, and pass dozens of decorated stalls selling traditional hand-made goods and classic Christmas souvenirs. The market is home to pretty much everything that makes it feel like Christmas, so there is no better place to get into the festive spirit. 

After that, you head to the city's center and enjoy the unparalleled atmosphere that takes over the city during the holiday season. Stroll the streets decorated with thousand of lights as your host tells you the fascinating story of the Christmas tree, talks about the Christmas legends of Berlin city, and shares some fascinating stories about the extraordinary things that happened during the holiday season. 

After the tour, you have nothing planned. You are free to keep exploring the city on your own, visit a few more renowned Christmas markets, do some holiday shopping, or set off on a quest to find the best mulled wine in Berlin. 

 

Overnight in a 4-star downtown hotel.

Breakfast is included.

____________________________

 

Day 3


Departure

This is the last day of your Christmas break to Berlin. A private driver will meet you in a hotel lobby and take you to the airport or a train station, depending on your travel plans. We wish you a safe trip back home and can't wait to start working on your next weekend break. 
Premium Package
Luxury Package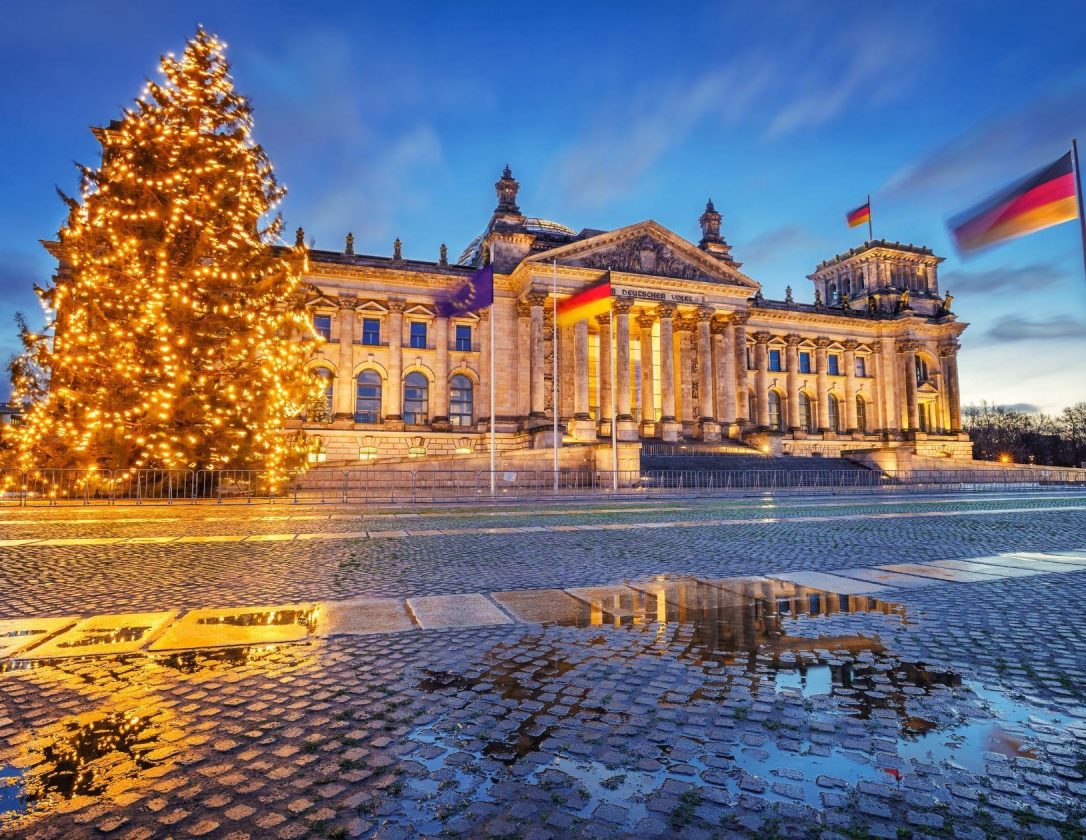 – itinerary features 1 or 2 basic activities
– City Pass is Included
– 4-star hotel in the city center
– arrival/departure transfers
– support line
From 885 EUR /
From 760 GBP
– balanced itinerary for the whole trip
– private guides
– 4-star hotel in the city center
– arrival/departure transfers
-support line
From 1012 EUR /
From 871 GBP
– crème de la crème sights and activities
– private guides
– 5-star hotel in the city center
– all transfers according to the program
– support line

From 1697 EUR /
From 1461 GBP
– Plane/train tickets to Germany and back
– Transportation costs not mentioned in the itinerary
– Meals & personal expenses not mentioned in the tour description
– Tips
BERLIN CHRISTMAS TRAVEL TIPS
While everyone has heard about the magical atmosphere of the city's Christmas markets, Berlin has plenty of other amazing places where the air is pierced with the holiday spirit. One of them is the city's Botanical Garden, which is beautifully decorated from late November to early January to give off wondrous fairytale vibes.
In December, one of the most beautiful squares in Berlin, Potsdamer Platz, turns into the second biggest mobile ice rink in Europe! If you are a fan of this wonderful activity, we have good news: skating is free. However, if you are not planning to take a pair of skates with you, you need to rent them for a small fee right on the spot.
All the city's Christmas markets are a sight to see, and picking the ultimate best is an impossible as well as pointless task. The Gastronomic delights of the Spandau's market, the pure joy of a Ferris wheel and a carousel of Alexanderplatz, and the charming atmosphere of the off-the-beaten-path market at the Brohan Museum – each place has a unique calling card that will make you fall in love.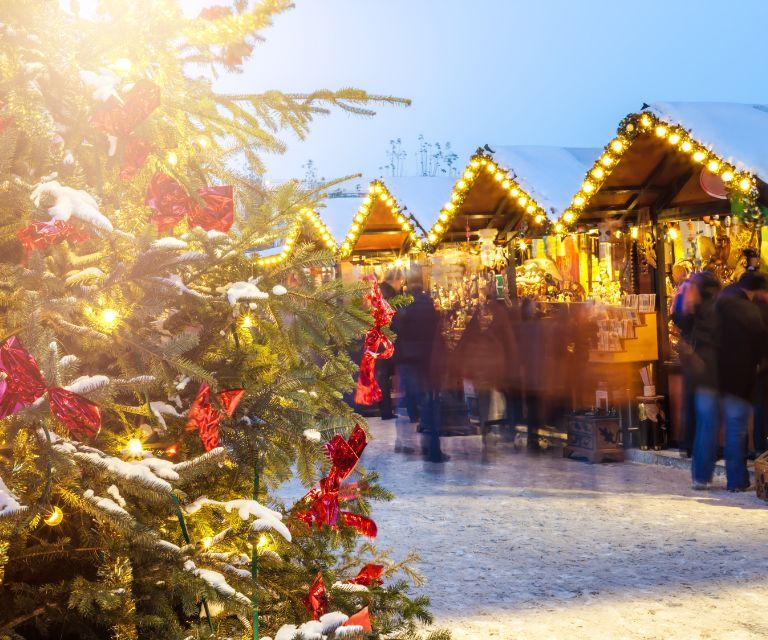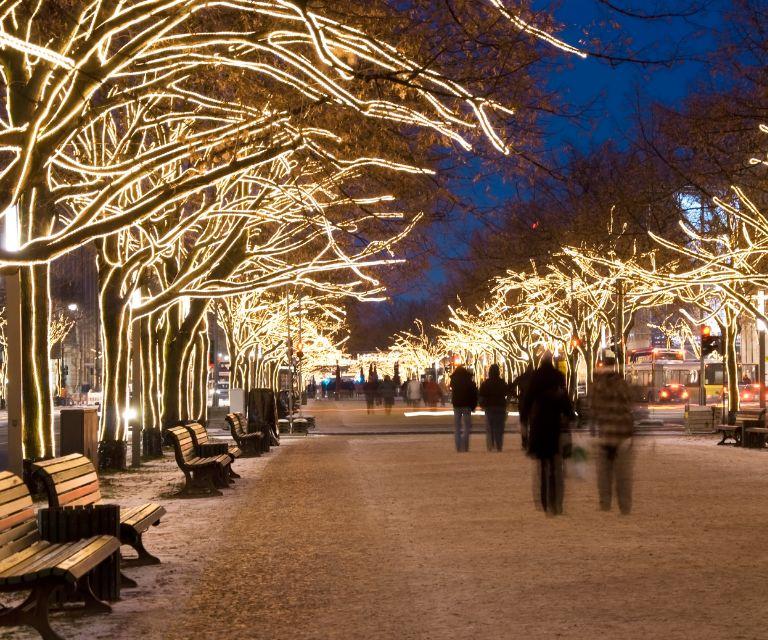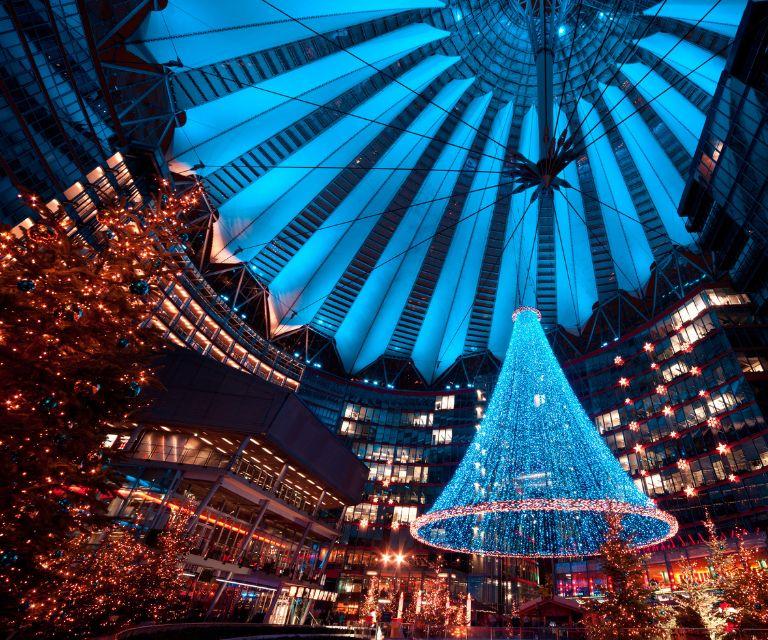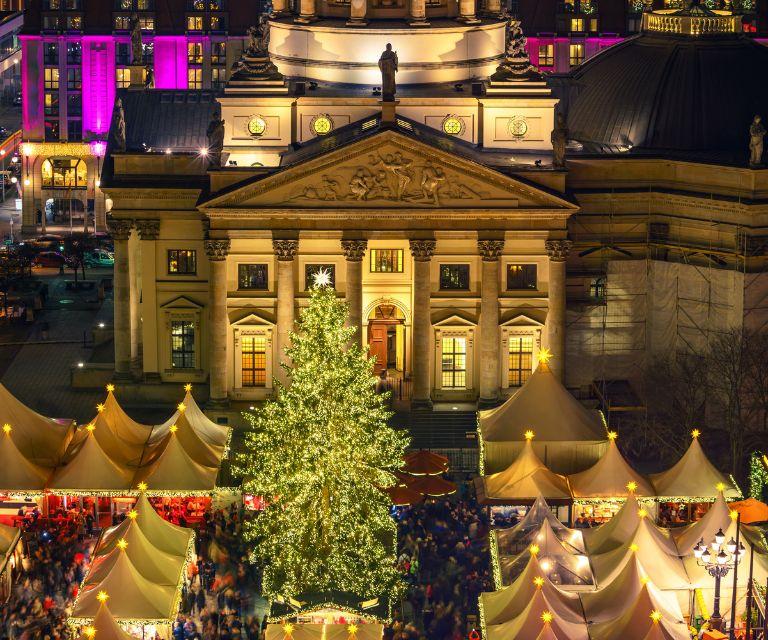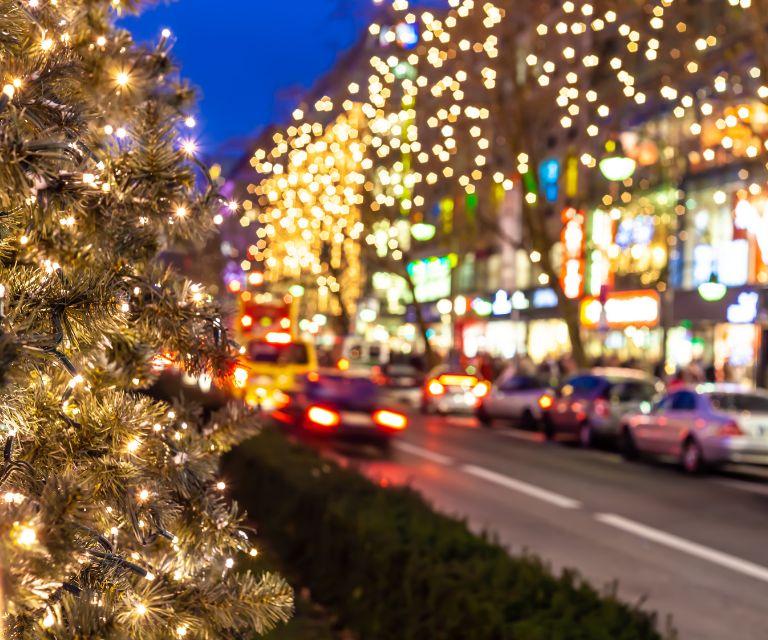 Let's Plan Your Dream Getaway
ENJOY THE BEST THAT EUROPE HAS TO OFFER
"As a foodie, I especially loved the food tour and recommend it to anyone who is planning a trip to Berlin."
Karen Smith