Tours for You and the People You Love
Festive Rome: Christmas Tour
Classic package – perfect for travelers who appreciate taking one-on-one time with the city and want to be in command of their schedule. All Classic packages include City Pass to help you plan your experiences.

Premium package – a great choice for people who are seeking a more balanced itinerary and include various authentic activities every day. 
Luxury package – an excellent pick for those who believe that their comfort is one of the most important parts of the experience. Exclusive activities, private transfer, and 5-star hotels will ensure an unforgettable trip. 
Classic Package
Premium Package
Luxury Package
Classic Package
3 DAYS/2 NIGHTS

FROM 776 EUR PER PERSON


FROM 668 GBP PER PERSON
Day 1


Arrival
Welcome to the stunning capital of Italy and one of the most remarkable places in Europe, awe-inspiring Rome. Upon arrival, a private driver waiting for you at the airport/train station will take you to a 4-star hotel in the city center for check-in. Nothing is planned for the rest of the day, so grab your Roma Pass and head to explore the beautifully decorated city at your pace.

Please note: Roma Pass is included in the package.
Overnight in a 4-star downtown hotel.
No meals are included
____________________________

Day 2


Christmas City Tour

The next morning after a delicious breakfast at the hotel, you head to meet your guide in the city center, and together you set off on an exciting tour around festive Rome. A friendly local will take you around the piazzas covered in twinkling lights, magical Christmas markets, and traditional nativity scenes. Your host will tell you about the city's advent traditions and the must-try seasonal delicacies, such as panettone and pandoro, as well as take you around all the iconic sights you can't miss during the festive season. Stop by St. Peter's Square, Piazza del Popolo, the stunning winter fair at Piazza Navona, and many other amazing places that will boost your Christmas mood like no other city in the world can!

There is nothing planned after the tour, so you are welcome to visit another Christmas market or two, do some holiday shopping or at least admire the stunning window displays, and treat yourself to a mug of spicy mulled wine or hot chocolate.

Overnight in a 4-star downtown hotel.

Breakfast and a is included.

____________________________

Day 3


Departure

This is the last day of your Christmas getaway to Rome. Depending on your travel plans, a private driver will meet you in a hotel lobby and take you to the airport or a train station. We wish you a safe trip back home and can't wait to start working on your next weekend break.
Premium Package
Luxury Package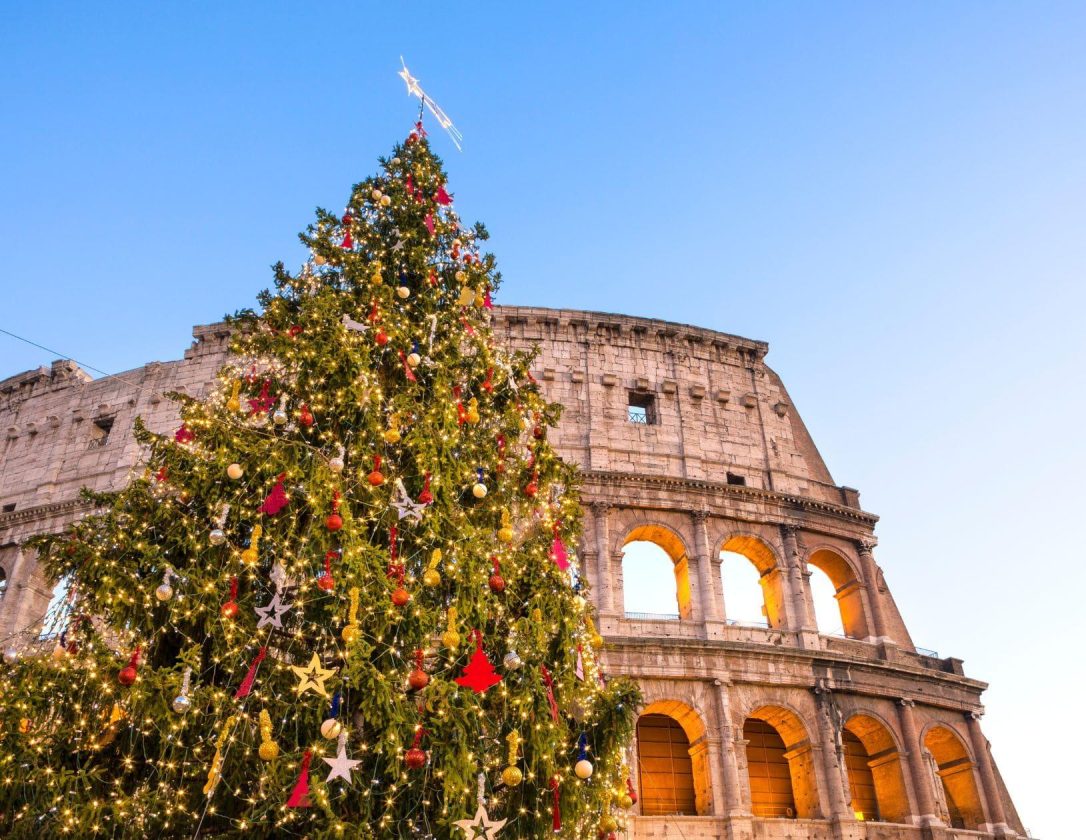 – itinerary features 1 or 2 basic activities
– City Pass is Included
– 4-star hotel in the city center
– arrival/departure transfers
– support line
From 776 EUR /
From 668 GBP
– balanced itinerary for the whole trip
– private guides
– 4-star hotel in the city center
– arrival/departure transfers
-support line
From 1222 EUR /
From 1053 GBP
– crème de la crème sights and activities
– private guides
– 5-star hotel in the city center
– all transfers according to the program
– support line

From 1736 EUR /
From 1496 GBP
– Plane/train tickets to Italy and back
– Transportation costs not mentioned in the itinerary
– Meals not mentioned in the tour description
– Personal expenses 
– Tips
ROME CHRISTMAS TRAVEL TIPS
– As you know, Rome is an incredibly popular Christmas destination. The number of visitors in the last two weeks is about the same as during a few weeks during a peak season in July, so booking everything in advance is imperative.
– While the capital of Italy boasts quite a mild winter with the temperature rarely going below zero, don't neglect packing warm clothes. While the average temperature in December is about +13, Rome is humid and feels significantly colder than the thermometer suggests.
– December 8th is an important Catholic festivity in Rome, marking the beginning of the advent season. What is more, this is the day when most of the Christmas trees are decorated around the city. So if you are looking for the Christmas spirit, don't plan your getaway for the first week of December.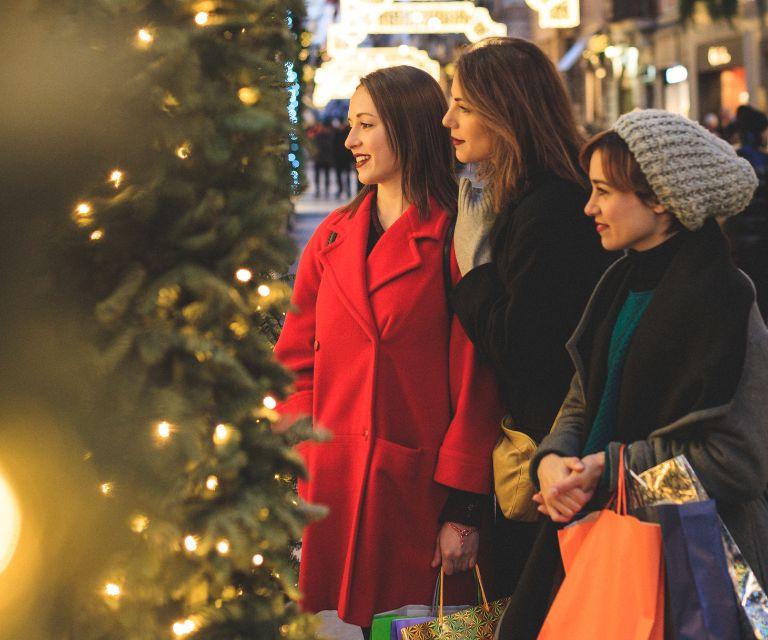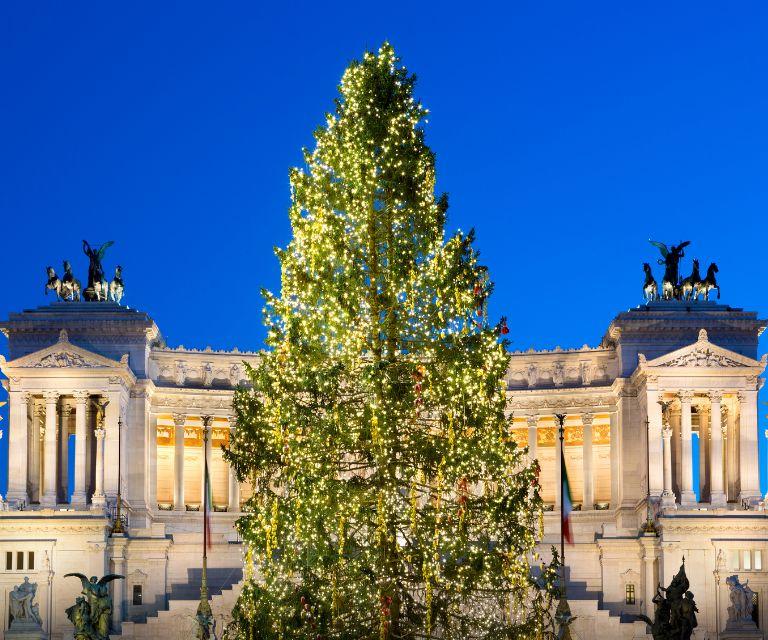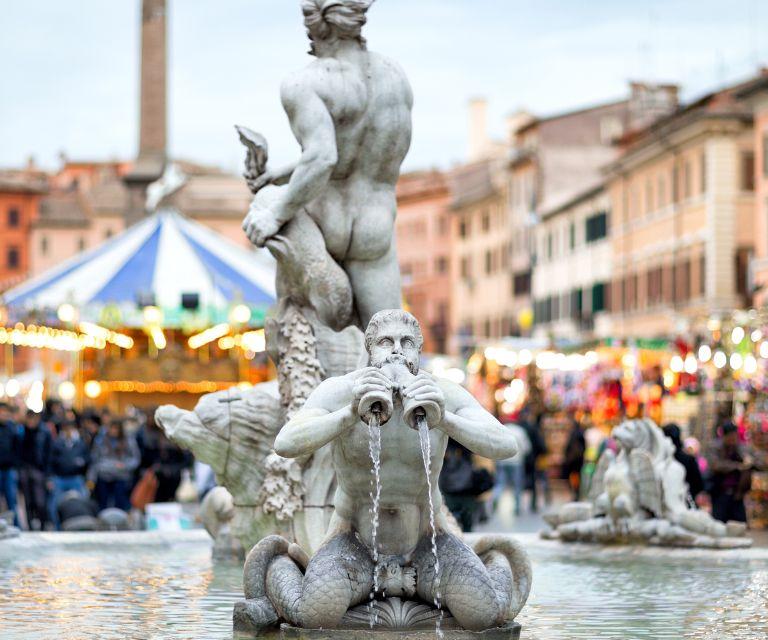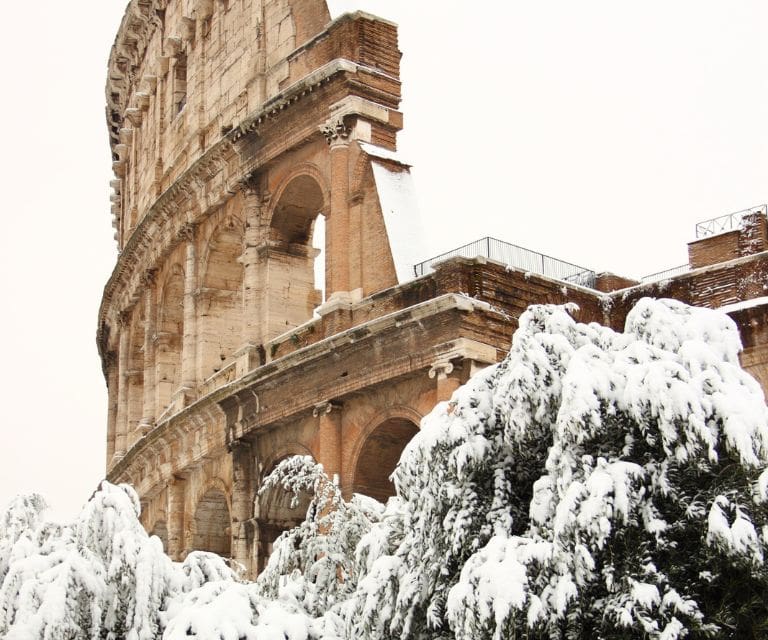 Let's Plan Your Dream Getaway
ENJOY THE BEST THAT EUROPE HAS TO OFFER
"A wonderful experience and one of my favourite trips ever. Loved every minute of it!"
Andrea Stevenson
ENJOY THE BEST THAT EUROPE HAS TO OFFER