Tours for You and the People You Love
Festive Budapest: Christmas Markets Tour
Classic package – perfect for travelers who appreciate taking one-on-one time with the city and want to be in command of their schedule. All Classic packages include City Pass to help you plan your experiences.

Premium package – a great choice for people who are seeking a more balanced itinerary and include various authentic activities every day. 
Luxury package – an excellent pick for those who believe that their comfort is one of the most important parts of the experience. Exclusive activities, private transfer, and 5-star hotels will ensure an unforgettable trip. 
Classic Package
Premium Package
Luxury Package
Classic Package
3 DAYS/2 NIGHTS

FROM  420 EUR PER PERSON

FROM 366 GBP PER PERSON

 
Day 1 


Arrival
Welcome to magical Budapest, the city famous for its rich cultural heritage, impressive underground caves, and amazing thermal baths. Upon arrival, your private driver will meet you at the airport/train station and take you to your downtown hotel for check-in. 
The rest of the day you have at leisure. Grab your Budapest City Pass and head out to explore the city on your own. 
Please note: Budapest City Pass is included in the package.
Overnight in a 4-star downtown hotel.
No meals are included
____________________________
 
Day 2 


Christmas City Tour

                         

The next morning, you enjoy a delicious breakfast at your hotel and head to the city center, where a local guide will be waiting for you. Together, you will visit two of the most famous and beautiful Christmas markets in the city. Enjoy the magic in the air and thousands of lights all around as your guide tells you fascinating stories about Christmas in Hungary on your way to the winter fairs. You will learn what is the most important decoration on a Christmas tree in the local culture, who is the local version of Santa and how he brings presents to the children, as well as many other interesting facts about the festive season in Hungary. 

At the Christmas markets, you will have a chance to admire the crafts and decorations by local artisans, do some last-minute shopping, and try the chimney cake, the traditional (and heavenly good) local pastry, with a mug of hot and spicey mulled wine. 

Please note:

 to visit a Budapest Christmas market, you will need to show proof of vaccination or a negative PCR test at the entrance.

There is nothing planned after the tour, so you are welcome to keep exploring the city on your own. Take advantage of your City Pass and explore the famous sights, treat yourself to a relaxing evening at the famous local thermal baths, or check out what the local restaurant scene has to offer. 

Overnight in a 4-star downtown hotel.

Breakfast and a snack are included.

____________________________

 

Day 3


Departure

This is the last day of your Christmas break to Budapest. A private driver will meet you in a hotel lobby and take you to the airport or a train station, depending on your travel plans. We wish you a safe trip back home and can't wait to start working on your next weekend break. 
Premium Package
Luxury Package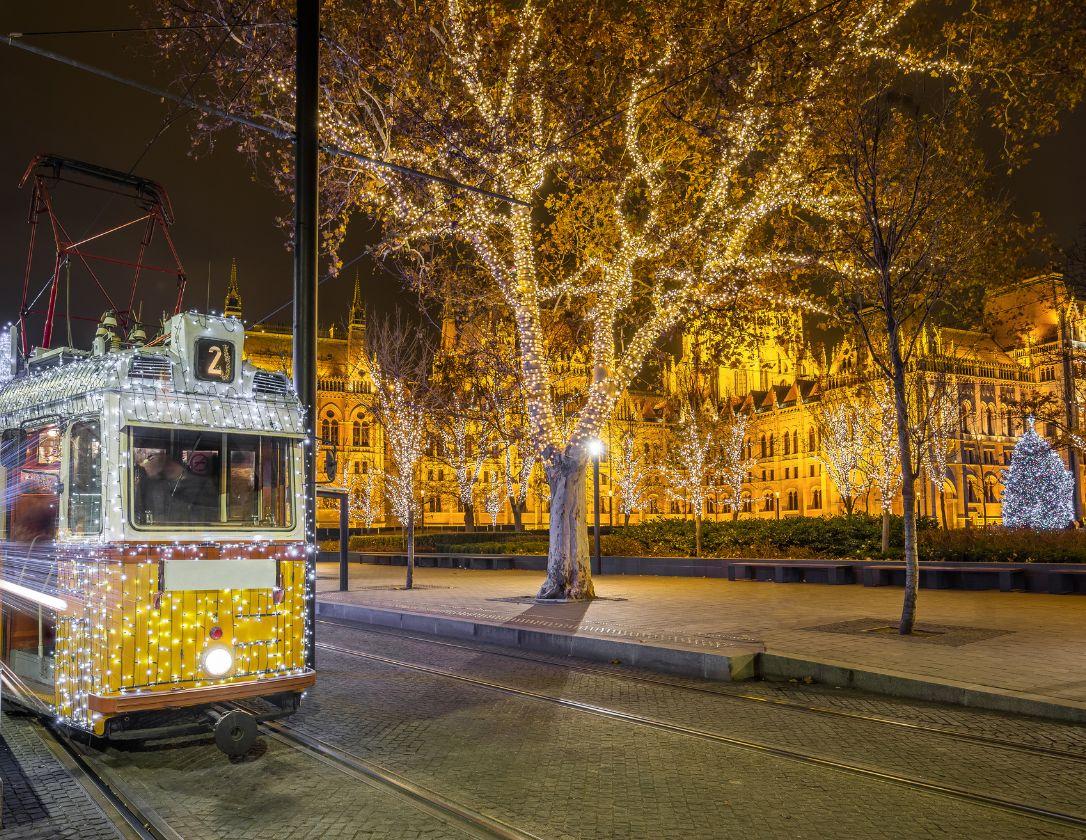 – itinerary features 1 or 2 basic activities
– City Pass is Included
– 4-star hotel in the city center
– arrival/departure transfers
– support line
From 420 EUR /
From 366 GBP
– balanced itinerary for the whole trip
– private guides
– 4-star hotel in the city center
– arrival/departure transfers
-support line
From 502 EUR /
From 438 GBP
– crème de la crème sights and activities
– private guides
– 5-star hotel in the city center
– all transfers according to the program
– support line

From 774 EUR /
From 676 GBP
– Plane/train tickets to Hungary and back
– Transportation costs not mentioned in the itinerary
– Meals not mentioned in the tour description
– Personal Expenses
– Tips
BUDAPEST CHRISTMAS TRAVEL TIPS
– Just like you can't imagine German Christmas markets without the god-sent candied almonds, no visit to a Christmas market in Budapest should go without treating yourself to a chimney cake. This sweet pastry, shaped like a hollow cylinder coated with sugar, cinnamon, and walnuts, is a traditional dish in Hungary. You can find stalls offering dozens of variations of coating and fillings of the cakes at every winter fair in Budapest
– While Széchenyi Thermal Baths are the most famous of its kind in the city, we advise you to explore other choices before booking a ticket there. Because this place is considered the sort of Holy Grail of all Budapest sights, it's incredibly crowded. And throngs do exactly nothing to improve the sanitary situation of the baths, and the cleaning staff resources are stretched. Plus, you have to either bring your own towel or buy one on the premises (yes, as you guessed, the towels are overpriced and of questionable quality).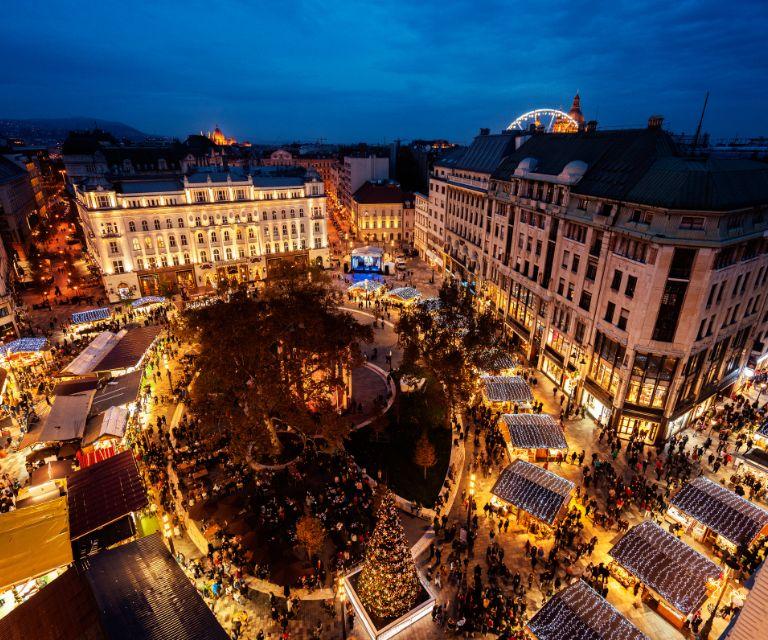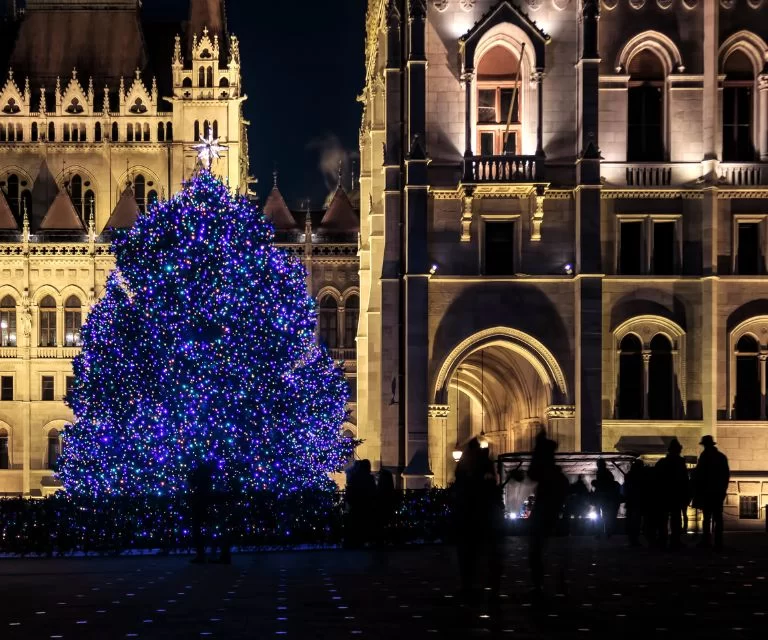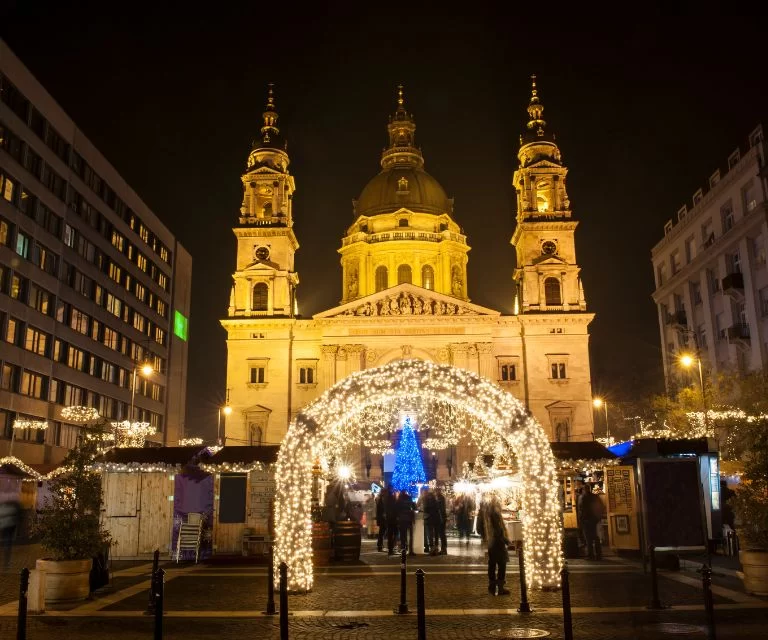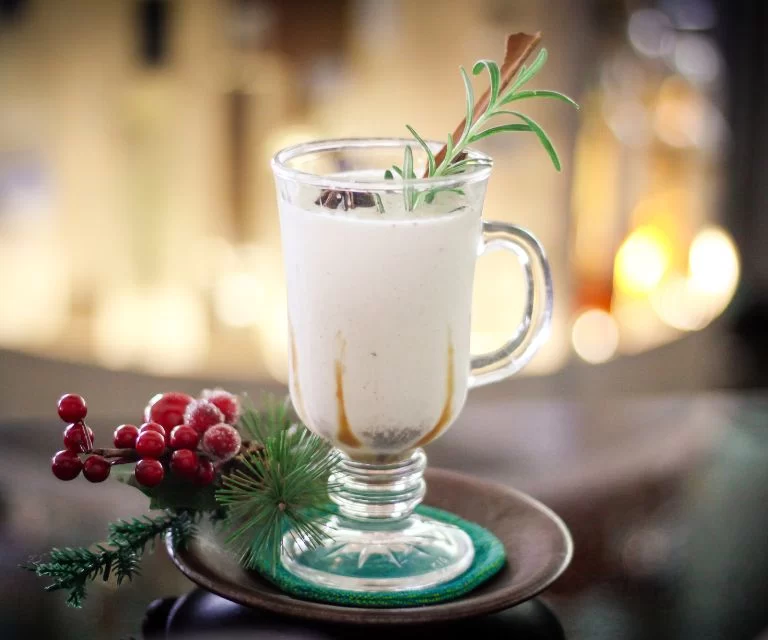 Let's Plan Your Dream Getaway
ENJOY THE BEST THAT EUROPE HAS TO OFFER
"A wonderful experience and one of my favourite trips ever. Loved every minute of it!"
Andrea Stevenson