Tours for You and the People You Love
Festive Geneva: Christmas Markets Tour
Classic package – perfect for travelers who appreciate taking one-on-one time with the city and want to be in command of their schedule. All Classic packages include City Pass to help you plan your experiences.

Premium package – a great choice for people who are seeking a more balanced itinerary and include various authentic activities every day.
Luxury package – an excellent pick for those who believe that their comfort is one of the most important parts of the experience. Exclusive activities, private transfer, and 5-star hotels will ensure an unforgettable trip.
Classic Package
Premium Package
Luxury Package
Classic Package
3 DAYS/2 NIGHTS

FROM 1043 EUR PER PERSON

FROM 896 GBP PER PERSON
Day 1


Arrival
Welcome to Geneva, one of Europe's most unique cities boasting unparalleled historical and cultural heritage. Upon arrival, you meet a private driver waiting for you at the train station/airport and head to your downtown hotel for check-in.
Nothing is planned for the rest of the day, so it's an excellent opportunity to take advantage of the Geneva City Pass, explore the city's fantastic museum scene, stop by a Christmas market or two, and check out what the local restaurants have to offer.
Please note: Geneva City Pass is included in the package.
Overnight in a 4-star downtown hotel.
No meals are included
____________________________

Day 2


Christmas City Tour

The next morning, you enjoy breakfast at the hotel and head to the city center to meet your guide, who will be waiting to take you on an exciting journey around festive Geneva. Together with your local host, you will enjoy the magic in the air, take in the unparalleled atmosphere of the city in the Christmas period, visit one of the most famous Christmas markets in Geneva, and learn about the Swiss holiday traditions. During the tour, you will hear about the fascinating advent legends, find out the history of the first ever Christmas tree, and come to know what traditional festive foods you can't miss during your getaway.

After the excursion, you have the rest of the day free. You can continue to explore the city on your own, do some holiday shopping, or stop by a few more Christmas markets.

Overnight in a 4-star downtown hotel.

Breakfast is included.

____________________________

Day 3


Departure

This is the last day of your Christmas break to Geneva. A private driver will meet you in a hotel lobby and take you to the airport or a train station, depending on your travel plans. We wish you a safe trip back home and can't wait to start working on your next weekend break.
Premium Package
Luxury Package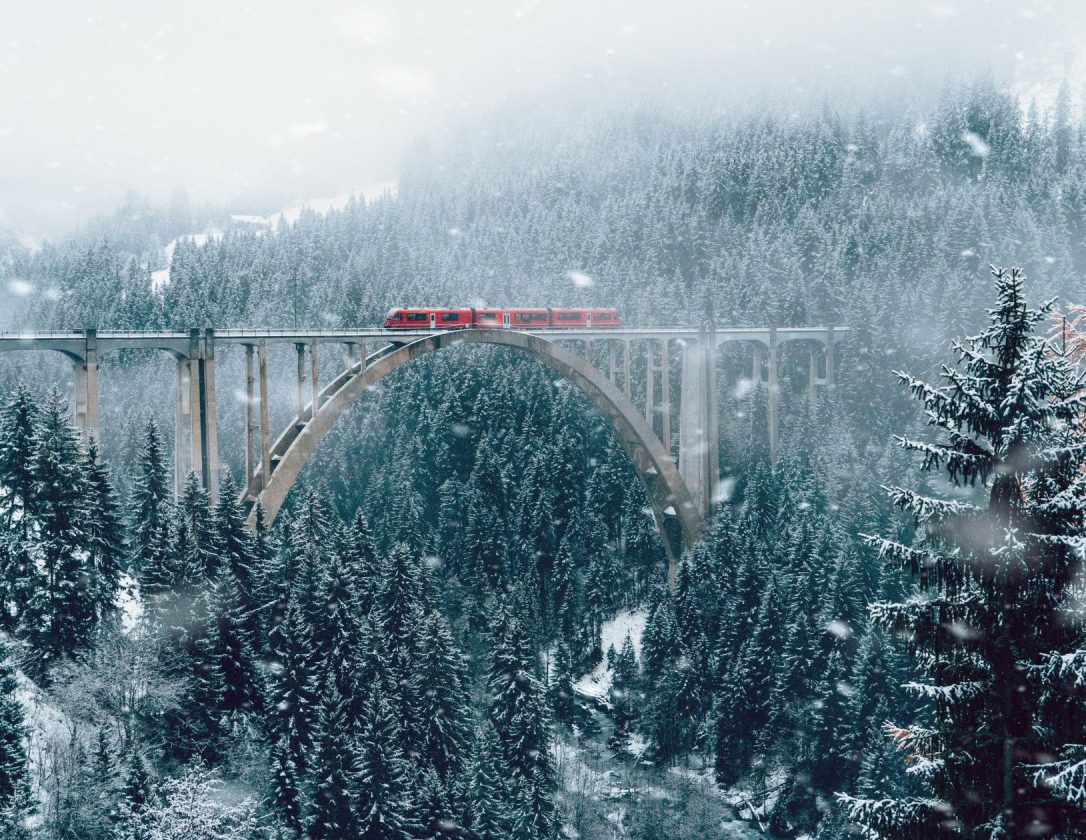 – itinerary features 1 or 2 basic activities
– City Pass is Included
– 4-star hotel in the city center
– arrival/departure transfers
– support line
From 1043 EUR /
From 896 GBP
– balanced itinerary for the whole trip
– private guides
– 4-star hotel in the city center
– arrival/departure transfers
-support line
From 1325 EUR /
From 1139 GBP
– crème de la crème sights and activities
– private guides
– 5-star hotel in the city center
– all transfers according to the program
– support line

From 2135 EUR /
From 1834 GBP
– Plane/train tickets to Switzerland and back
– Transportation costs not mentioned in the itinerary
– Meals not mentioned in the tour description
– Personal expenses
– Tips
GENEVA CHRISTMAS TRAVEL TIPS
– Christmas is the time of pure joy, laughter, and indulgence, and Geneva is exactly the city you want to be in to treat yourself to some winter comfort food. The obvious reason is, of course, mouthwatering chocolate in every shape and form. But traditional Swiss cuisine such as fondue (cheese, meat, and all other kinds you can think of), raclette, and rosti are the ultimate comfort foods that go amazing with the atmosphere of the advent season.
– Geneva has plenty of exciting advent traditions you will learn about on a Christmas tour. One of the most interesting (read eccentric) is called Coupe de Noel. It is almost a century old and takes place the Sunday before Christmas. On this day, thousands of people dive into the ice-cold waters of the Lake Geneva to swim 125 meters. And wearing special gear is not welcome, while a fancy dress or a little mermaid costume are excellent go-to options.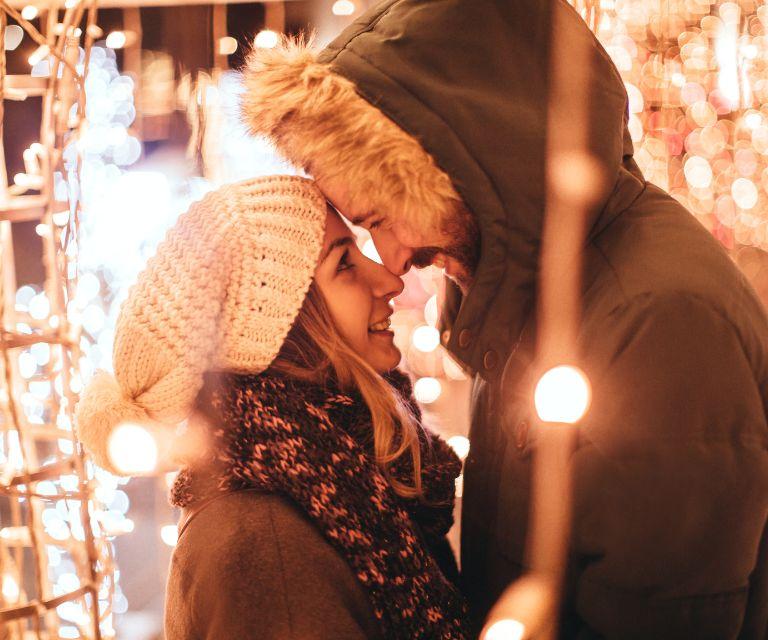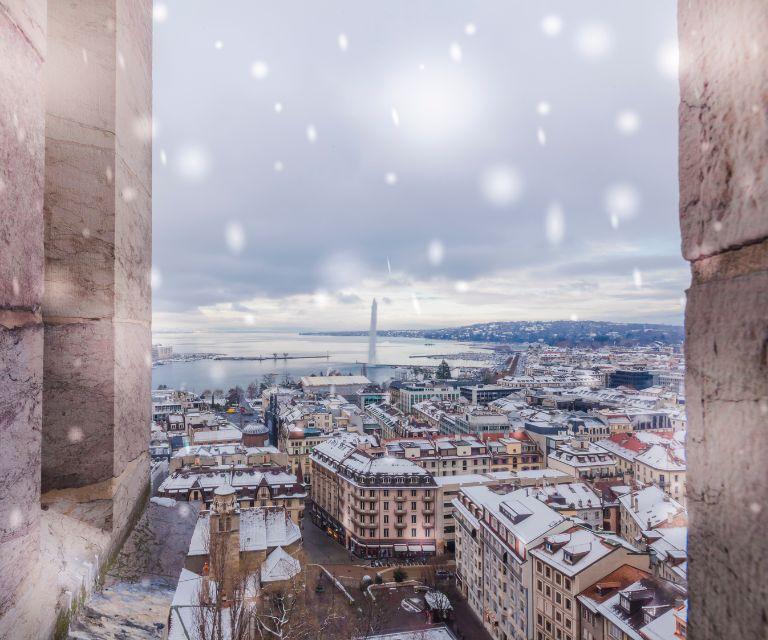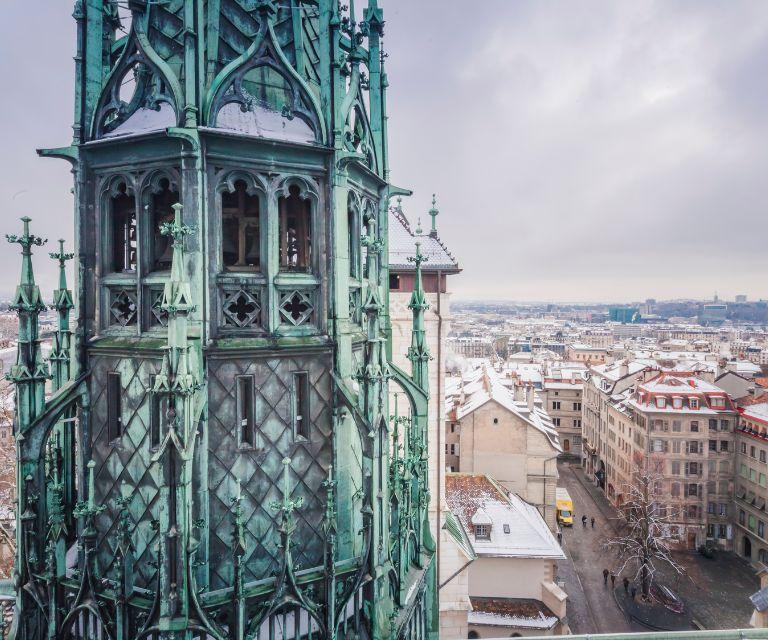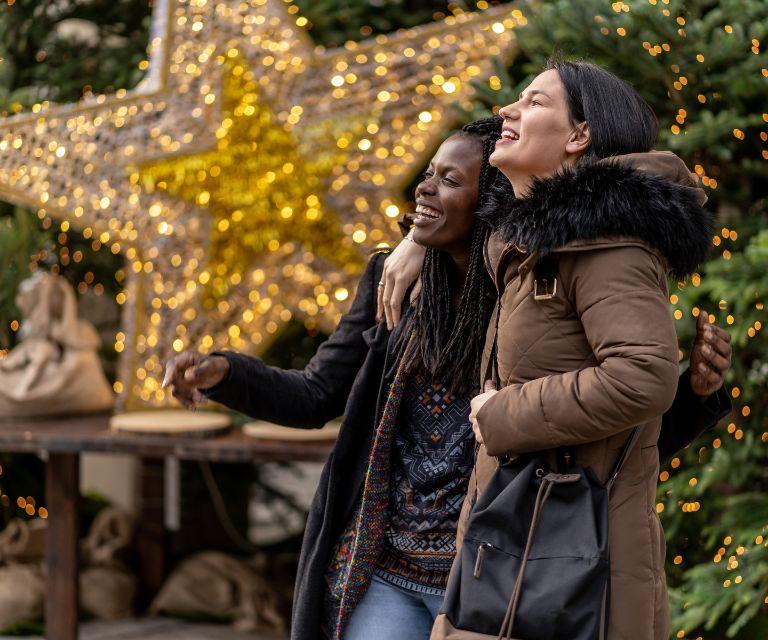 Let's Plan Your Dream Getaway
ENJOY THE BEST THAT EUROPE HAS TO OFFER
"A wonderful experience and one of my favourite trips ever. Loved every minute of it!"
Andrea Stevenson
ENJOY THE BEST THAT EUROPE HAS TO OFFER